School Newsletter
14 September 2017
 Download PDF
---
New Children At Anderson's Bay School
  We would like to welcome Ella and Kensington (absent) to Anderson's Bay School.  
It is wonderful to have you joining us.
---
Assembly Programme
---
Term Dates 2018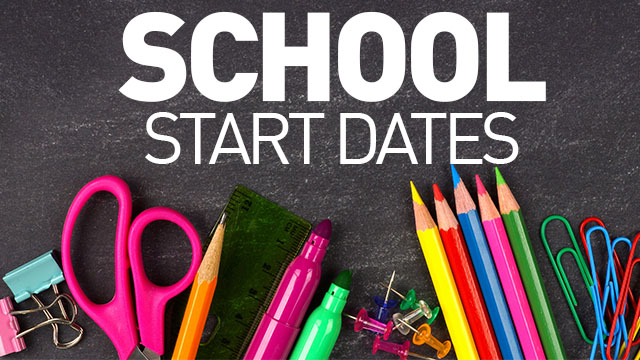 TERM DATES FOR 2018
First Day of School - Tuesday, 30 January 2018
Term 1 = 30 January to 13 April 2018
Term 2 = 30 April to 6 July 2018
Term 3 = 23 July to 28 September 2018
Term 4 = 15 October to 14 December 2018
Please note the Easter break this year is:
Good Friday - 30 March 2018
Easter Monday - 2 April 2018
Tuesday - 3 April 2018
---
Fundraising Sausage Sizzle
Every Friday during Terms 3 & 4 students are able to purchase a sausage for lunch.  This is a fundraiser for the year 6 camp, which is held early December.  The year 6 students head off to Camp Iona for a week, filled with exciting outdoor and indoor activities.  The sausages are cooked by year 6 parents with the help of 4 year 6 students.  It is a great way to fundraise for the camp as well as offering a tasty lunch for the school students.   To order, students send along $2 in an envelope with their name and classroom number.  Orders must be in by the end of each Wednesday.  Many students order sausages for a whole term.
---
Celebrating Fathers Day
On Friday 1st September we enjoyed our annual Andy Bay Father's Day Lunch at school. This is held closest to Fathers Day each year and the children can invite either their dad or another significant person to visit them at school. Our guests arrived with yummy lunches to share and then enjoyed viewing school work, playing games and the sharing of favourite places in the playground. Thanks to all our visitors – the children loved hosting you!
---
PTA Fair Information
Our School Fair is this Sunday – 11 am – 2pm
Thank you to all those that have donated prizes and goods to sell.  There will lots of bargains on the day.
Thank you to all those who have donated their time – we could use a few more helpers.  If you can help please contact us on 0273795300 or pta@andybay.ac.nz
A couple of things to note – The school and surrounding area will be very busy on Sunday, there is no parking available on school grounds.  Please park on the street and walk in.  Pedestrian access will be via the top gate on Highcliff Rd and the 2 driveways on Jeffery St.
We still need supermarket plastic bags, please bring any you have spare to the office
Please come along, bring all your Friends and Family and have lots of Fun!
---
Stars on Stage
Our Anderson's Bay performance at Stars on Stage of 'MTV Comes to Life' this year was amazing! Despite the projector not working on the night, our children did us proud, starting off the show with enthusiasm and energy.
DVDs are available for purchase, featuring all of the schools from the 3 nights, and an extra photo section.
DVDs are $20 and can be ordered at the office. Just send an envelope with $20 in it, with your child's name and room number on the front, and 'Stars on Stage DVD'. All orders must be in by Friday 22nd September.
---
Scooters
All children MUST wear a helmet when riding their scooter to/from school! 
---
Playground Injuries
We have recently enhanced our communication system for playground injuries.  Either Mrs Larson or Mrs Caton will attend to your child if treatment for minor injuries is required.  A brief note is given for home explaining what happened and what treatment was given.  We are hopeful this will be helpful for any parental follow up that is needed.  Parents will be called for more concerning injuries.  Please ensure that the school office is updated with any changes to your phone details.
---
Notification of Absence from School
As you will be aware it is important that we are able to account for any child's absences from school.  As part of our record keeping requirements for the government we are required to code and identify the reason for a child's absence or lateness to school. Can we ask that if your child is absent from school that you please leave a message, before 9:00 am, on our absences voicemail by calling the school office on 454 4413.  In this message can you clearly state your child's name, their classroom number and the reason for their absence, it is also helpful if you can leave a contact phone number, in case we need to contact you back.
---
Community Notices
Glenfalloch Garden celebrate the Otago Peninsula Trust's  50th Anniversary with the Golden Night Garden, 430 Portobello Road, Dunedin.   All sculpture is for sale.       
Nights of  Wednesday 27th   Thursday 28th & Friday 29th September, 2017
7.30pm till 9.30
                                                                                                                                       Restaurant open for refreshments
Ph: 4761775 / 4761006
Sculpture by Juliet Novena Sorrell, Josephine Regan,  Bryn Jones, Philippa Wilson,  Suzanne Emslie, Elizabeth Jenkins, Julie Butler
Entry by donation
---
Saturday Morning Music Classes are presenting their annual Demonstration Concert in the Dunedin Town Hall on Sunday, 24th September, 3pm.
There will be items from a wide variety of musical groups and from a wide range of ages, concluding with an item performed by everyone combined.
No admission charge. Donations gratefully accepted.
---