School Newsletter
23 November 2017
 Download PDF
---
New Children At Anderson's Bay School
 We would like to welcome Maia and Rowan to Anderson's Bay School.  
It is wonderful to have you joining us.
---
Final Newsletter for 2017
On a final note, on behalf of our Teaching and Support Team, at Anderson's Bay School, I would like to wish you all a very festive and happy holiday season.  We have had an exciting year, in so many ways, and it has been a privilege to see the growth and development of the children across the school.  The children and families should all be very proud of these achievements through 2017!
During the past weeks our whole school was involved in a variety of experiences at school and away from school.  We would not have been able to make these experiences a possibility without the support and help of so many.  For all of your help throughout the year I would like to thank you, it has been very much appreciated!  
Finally, I would like to extend, on behalf of our team at Anderson's Bay School, our very warm and sincere best wishes for a safe and enjoyable Term Break.  
---
Final Day of School for 2017
The final day of school for 2017 will be Thursday 14th December.  Classes and school will finish at 12:30 pm.  Please also add this into your diaries and arrange for the early finish time.
---
Final Assembly
Final Assembly - Wednesday 13th December
We will be holding our final assembly at the Edgar Centre on Wednesday 13th December, at 6:00 pm.  Could you please arrange to have children arriving from 5:45, children are to wear tidy mufti and may have optional Christmas accessories.  To assist us with the cost of running our assembly at the Edgar Centre and transporting children for the rehearsal we will be asking for a gold coin donation per person for entry.
---
Parent Thank You Afternoon Tea
2017 Anderson's Bay School
Thank You Assembly
Friday 8th December 2017 - 2pm in Te Paihere
To All Our Wonderful Parent and Volunteer Helpers at School - You are invited to a special thank you assembly in Te Paihere, followed by afternoon tea. We would like to show our appreciation to you all who have helped out in so many ways this year:
BOT Members

PTA Members

Disco Volunteers

Road Patrol Helpers

Scholastic Book Organisers

Swimming Helpers

Camp & Activity Week Helpers

Stars on Stage  Helpers

Kapa Haka Helpers

Class Activity & Trip Helpers

Library & Book Covering Helpers

Stationery Organisers

BBQ Helpers

Classroom Support

Reading Support

Sports Teams Coaches and Managers

And More!!!!!!
Please come along!
---
Year 6 Camp
Camp Iona 2017
On Monday the 27th of December the Year 6 children went on a exciting road trip to Camp Iona for the week. The weather was amazing and all of the children had a fantastic time in the sun. The activities that the children and adults enjoyed were Totara Estate, archery, camp cook-out, abseiling, kayaking, search and rescue, rock painting, tenting, river swims and the waterslide. Our lovely student Emmason was bitten by an enormous black eel while swimming in the river. Maybe the eel thought that Emmason's foot looked like a tasty fish! On the last day we went to Oamaru pool for an awesome swim and had a picnic lunch. Camp was an amazing experience! Thank you to all of the parents that helped to make our camp so wonderful.
By Jorja and Kaila-Belle
---
Year 5 Activity Week
On Monday we went to St. Kilda beach for a surf life education.  The life guards that were with us were Brittany, Paige and Charna.  They taught us about how to identify rips and currents and then we swam for a while.
On Tuesday we walked to Chisholm Park and played golf.  There were four different groups and activities.  We spent fifteen minutes at each activity.
On Wednesday we had pyjama day.  We wore our pyjamas to school.  We had a French breakfast with cheese, bread, croissants, pancakes and cereal.  In the afternoon we did Christmas craft.
On Thursday we walked to St. Clair Salt Water Pool where we spent a long time in the water, then we took a bus back to school.
On Friday we went to Inflatable World, we were there for two hours then we walked to Queens Gardens and had lunch.  After lunch we walked to the Art Gallery and looked at a carved car and then made castles and scenes then we watched a movie.
By Talia
Last week the Year 5s had an activity week, while the Year 6s went to camp.  Here was the schedule for the week:
Monday
Beach Education at St. Kilda
Tuesday
Golfing at Chisholm Park and Christmas Crafts
Wednesday
Pyjama Day, Breakfast at School, Christmas Crafts, Movie
Thursday
Walk to St Clair Salt Water Pool
Friday
Inflatable World and Art Gallery
My favourite trip was the Beach Education at St Kilda.  My favourite part was the swim in the ocean.
By Tegen
My outdoor education week was very fun, but my favourite day was Friday, when the Year Fives went to Inflatable World.  Inflatable World was fun.  Me and my friends played ball tag there.  The Year Fives stayed there until twelve o'clock, then the Year Fives walked to Queens Gardens and had lunch.  Then we walked to the Art Gallery and John showed us a fake car with fake bricks under it and fake props in the fake car.  Then the Year Fives made a city out of blocks and toys.
By Tama
---
School Accounts
The end of Term 4 is fast approaching!!!!
If you have not already paid for your 2017 School Fees can you please arrange payment.
Those families with Term 4 Swimming, Sports Fees, Year 5 Outdoor Education and Year 6 Camp still outstanding please arrange payment as soon as  possible.
Payment can be made at the School Office (either cash, cheque or eftpos) or through Internet Banking.
Our School Bank Account details are:
Westpac 03 0905 0904389 00
Please use your child's name as as reference.
---
School Stationery 2018
WATCH THIS SPACE!!!!!!!
As from 2018 all stationery at the start of the school year will be ordered on-line.
Information will follow shortly!!!!!
---
Farewell Mrs Turner, Mrs Wiel and Mrs Arcus
We would like to take the opportunity to both thank and farewell Charlotte Turner, Lorraine Wiel and Janet Arcus at the end of 2017.  We have thoroughly enjoyed having you all at Anderson's Bay School and have appreciated the contributions you have made!
---
Parent and Caregiver Reports and 2018 Classroom Placements
Children in Years 4 through to 6 will be bringing home an end of year report on Monday 11th December.  This report is primarily for the communication of how your child has progressed throughout the year, reflecting judgements based on a culmination of teaching and learning experiences throughout the year.  As a secondary part of the school report, classrooms for 2018 will also be communicated.  We would like to point out that the main purpose of the reports is for parents and children to have a document reflecting end of year progress, and as such we would sincerely urge that you please do not open reports at school, but instead take them home, and take the time to sit down and read them carefully.  For children in Years 1 through to 3 you will also receive a letter identifying the 2018 classroom placements for your child on Monday 11th December. 
At times, following the presentation of reports and classroom placements, we field queries from families about what other children will be in their child's class, at times this is also combined with some misinformation about the placement of other children and followed by anxiety by children and families.  Please reassure your child that the placement of peers will become known on Tuesday 12th December, when children are provided with the opportunity to spend a short period of time with their 2018 classroom teacher and peers in their new classroom.
---
Road Patrol 2018
ANDERSON'S  BAY  SCHOOL
Road  Patrol - parent supervisors
Dear Parents
We need your help....
We need new parents to join the roster to assist with supervising school road patrol on the pedestrian crossings at the school entrances on Highcliff Road and Jeffery Street.  You will work with two trained Year 6 patrollers.. This is a great way to help around the school, and it won't take much of your time; just stay on after dropping your child off at 8.30 in the morning, or stay on for 15 minutes after collecting your child at 3pm.  You donot need to be a parent of a year 6 or senior pupil; all parents are eligible.  If you and your child use the crossings your contribution to keeping them as safe as possible is needed.  Road Patrol is done both before and after school, so you can choose a time which suits you:
Morning patrol – from 8.30am to 9.00am, Highcliff Rd

Afternoon patrol –from 3.00pm to 3.15pm, Highcliff Rd & Jeffery St
(If you can't do a full week at one time, split weeks can be arranged or you may prefer to patrol on a regular day of the week)
Your help can make a difference – the more parents we have helping, the more the load can be spread.  If you can assist, please phone, text or email me.   A roster will then be sent out to parent supervisors.    
Guidelines will be provided on what to do.
Please contact Glenda Thomas (glendat@andybay.ac.nz  454 4413) , with the following details:
Name _______________________________________________
Ph_______________Email________________Mobile _______________________
---
Lost Property
Lost Property
As the year draws closer to an end, we have a great deal of lost property items that have accumulated over the year.  The lost property trolley is located in our hall.  It would be great if you could check this for any items that may have not made it home. 
---
Assembly Programme
---
Term Dates 2018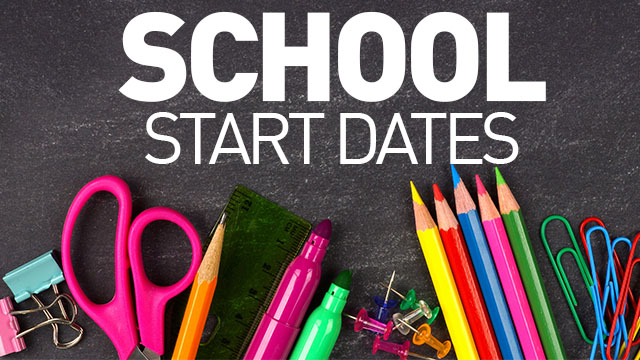 TERM DATES FOR 2018
First Day of School - Tuesday, 30 January 2018
Term 1 = 30 January to 13 April 2018
Term 2 = 30 April to 6 July 2018
Term 3 = 23 July to 28 September 2018
Term 4 = 15 October to 14 December 2018
Please note the Easter break this year is:
Good Friday - 30 March 2018
Easter Monday - 2 April 2018
Tuesday - 3 April 2018
---
Roadworks on Jeffery Street
We have recently been informed that we will be experiencing major roadworks along Jeffery Street for the start of 2018.  It is anticipated that the roadworks will begin on 8 January 2018 and continue through to the mid or end of February.  As a school we can expect Jeffery Street to be inaccessible to general, non-residential traffic, during this time.  Please note this in your calendar for the start of next year, so that you can plan ahead for these closures.
---
Artistic Giveaways
If your child was in the Rata Team in 2011 you are welcome to collect the fabric self-portrait drawn for the Team Banner.
These are available at the office.
---
Free Clinic's For Children
---
Community Notices
---
---
---
---
Relax Kids Christmas Holiday Programme
Bookings are now open for our ever-popular Holiday Programme, this time we are going on a Summertime Adventure!
Your child will love our fun-packed Relax Kids holiday sessions which include self-esteem building activities like
fun games, stretching, breathing techniques to help to stay calm, massage, Christmas arts and crafts and RELAXING.
MONDAY 18th - FRIDAY 22nd DECEMBER

, 

10am-12pm

 everyday
Level 1, 174 Princes St, Dunedin
COST: $75 for the week or $20 daily rate
Most suitable for ages 5-10