School Newsletter
26 September 2019
---
Welcome New Children
    We would like to welcome Cooper
to Anderson's Bay School. 
It is wonderful to have you joining us.
---
Term Dates 2020
Term One
Monday, 3 February to Thursday, 9 April 2020
Term Two
Monday, 28 April to Friday, 3 July 2020
Term Three
Monday, 20 July to Friday, 25 September 2020
Term Four
Monday, 12 October to Wednesday, 16 December 2020
---
Teacher Only Days - Term 4 2019

Teacher Only Days in Term 4 2019
Recently the Ministry of Education awarded all schools in New Zealand 8 Teacher Only Days that are to be used over a three year period. 
For 2019 Anderson's Bay School will be using two of these days in Term Four this year.  In an attempt to make this a little more manageable for families, and also to balance our many commitments in Term Four, we will be holding these Teacher Only Days either side of Labour Weekend.  This will mean that
Anderson's Bay School is closed for instruction on Friday 25th October and Tuesday 29th October
. 
The school will also be closed for the statutory holiday on Monday 28th October. 
Magic Kids Club will be running a programme at the school on the 25th and 29th October.  Please contact them directly to make a booking -
Phone: 4533266 or 022 466-5227

 
Email: admin@magickidsclub.co.nz
---
Planning for 2020
As many of you will be aware we begin to consider our next year class structures at this time of the year.  As you will appreciate this can be a very lengthy process as we consider many aspects that influence classroom placement for your child.  I would like to assure you all that a tremendous amount of consideration and thought goes into constructing classrooms that best meet the needs of our children and school.  Unfortunately we are not able to meet parental requests for classroom placements based on aspects such as friendships or teacher preference, but need to make holistic decisions.  However, if you feel that there are some extenuating circumstances that you would like us to be aware of when forming classes, please put this in writing and email classes@andybay.ac.nz before Wednesday, 16 October.  Please do note that these will be taken into consideration but will only be one element of the decision making process.

---
Sun Hats
       
At the start of Term 4 (Monday, 14 October) ALL children must wear a school sunhat.  If your child does not have one, these can be purchased at the school office for $15.50.
---
Money at School
There have been several incidents recently of money found around the school grounds.  If your child has to bring money for a specific reason then please ensure it is sealed in an envelope with their name, room number and reason written on it.

There should be no money brought to school unless for a specific purpose!
---
Anderson's Bay School Carpark
Over time we have noticed some "near miss" situations with vehicles, children and adults entering and leaving the Anderson's Bay School Staff car park and bottom car park adjacent to the Anderson's Bay Kindergarten. This carpark is a staff parking area only.  Can we please remind you that the car park, or the car park entry, is not a drop off area.
Not only will this ensure improved Health and Safety practices, but it will also free up street-side parking spaces, with staff cars parked off the street.  As a school we are very aware of the limited parking and drop off areas along Jeffery Street.  Below is a diagram of alternative parking options around our school (provided they are free of roadworks).  The Board of Trustees do appreciate the understanding and commitment of our families to create the safest environment possible.
---
Seating and Shading
We are developing the area outside Te Paihere with seating, shades and small gardens. The landscaping work for this is due to start in the upcoming school holidays. If you are using the school grounds in the holidays you must very closely supervise your children as there will be operating machinery coming to and fro.  You must stay out of this area and access ways to this area.
Thanks to the PTA and community trusts who are funding this project.
---
Chat Bus
The Chatbus visits our school every Wednesday between 9am and 2pm.  If you would like your child to attend a session with Carla (Counsellor) then self-referral forms are available at the school office or parents can complete a Parent Referral Form (also available from the office).
---
Road Patrol - Term 4
Parent Road Patrol Supervision for Term 4


We have the following vacancies for parent road patrol in term 4.  Can you help?  

We urgently need parents to fill these positions.

Highcliff Road
Thursday mornings from 8.30 to 8.55am
Monday afternoon from 2.50 to 3.15pm

Jeffery Street
Wednesday afternoon from 2.50 to 3.15pm
Thursday afternoon from 2.50 to 3.15pm

Please contact the school 4544413 or glendat@andybay.ac.nz if you are able to fill one or more of these positions.

Thank you, in anticipation
---
Swimming - Term 4
2019 Term 4 Swimming Timetable 
Swimming starts the first Monday back for children in the Totara Syndicate and Rooms 5, 6 and 7.  Please make sure all students come to school with their swimming gear!
Totara & Kowhai (R5/R6/R7) Swimming Timetable
*Beginning of Term 4! (Mon 14th Oct  - Wed 23rd Oct)

9 - 9.30am

R7 

9.30 – 10am

R6

10 – 10.30am

R5 

10.30 -11am

R11

11 – 11.30am

R10

11.30 – 12pm

R9

12-12.30pm

R12
Rata & R8 Swimming Timetable
(Mon 18th Nov  - Wed 27th Nov)

9 - 9.30am

Nga Tipu 

9.30 – 10am

Nga Tipu 

10 – 10.30am

R1

10.30 -11am

R2

11 – 11.30am

R3

11.30 – 12pm

R3 

12-12.30pm

R8 
---
Grandparents' Day

The annual Grandparents or Significant Others day will be held at school on Thursday 24th October.  This was scheduled for Friday 25th, but has been altered to accommodate the Teacher Only Day.  Further details of this event will be communicated in future newsletters.
---
Nature Play - Film Night
FILM AND DISCUSSION:Winner of seven international awards with incredible cinematography, NaturePlay – Take Childhood Back, explores the concept of education through play in nature (Udeskole). NaturePlay is an inspiring look at the Scandinavian method of udeskole, which is practised through forest kindergartens, after school clubs, nature-based play areas, adventure playgrounds and through increased break time at school.
Little Kiwis Nature Play in collaboration with Anderson's Bay School is honoured to host the NaturePlay film with its important message and thought-provoking insights.
Following the film, Celia Hogan, founder of Little Kiwis Nature Play will lead a discussion on the relevance of this film to New Zealand, challenging educational philosophies and policies and emphasising the importance of nature play on a child's holistic development.
Where: Anderson's Bay School, Dunedin
Date: Friday 11th October 2019 @ 7-9.30pm
Cost: Earlybird: $23 or Standard ticket: $27

Tickets are available on Eventfinda: https://eventfinda.co.nz/2019/film-natureplay-take-childhood-back/dunedin 
Facebook event: https://www.facebook.com/events/2572017166163966/
Here is the link to the trailer:  https://www.natureplayfilm.com/thefilm
---
End of Year Celebrations
Earlier this term we were advised that the Edgar Centre Stadium will not be available for use at the end of 2019, which is where we have previously held our End of Year Assembly.  We have investigated other options for a venue that is sufficiently large enough to cater for an end of year assembly for our entire school and family members.  Unfortunately there are no venues that are cost effective or feasible for this.  Therefore, for 2019 we will be making alternative arrangements for our end of year celebrations.  Our Tōtara Team will celebrate the end of Year and leaving time for our Year 6 students during the afternoon of 12th December, this will be followed by an afternoon tea for the families and Tōtara children, to mark the end of our Year 6 students' time at Anderson's Bay School.  Please allow the afternoon, from 1:30 - 3:00 for this event, if you are a family member of our Tōtara Team children.  Our Rata Team and Kōwhai Team will also hold a separate assembly to thank their families and end the year with their children.  The times and dates of this Assembly will be notified in the near future.
---
Friday Sausage Sizzles
Friday Sausages are coming back in Term 4!
PLEASE NOTE:
Sausages will only be available during Term 4 on the following days:
Friday, 18 October
Thursday, 24 October (Grandparents' Day)
Friday, 1 November
Friday, 8 November
Friday, 15 November
Friday, 22 November
 There will be NO Charlie Juices available in Term 4.
How to order:
Please place the correct cash ($2 per sausage) in an envelope with your child's full name, class number and number of sausages required and post in the slot in the office before 3pm on the Wednesday.
Never have the correct change in your wallet? How about ordering for a block of weeks.  Simply place the correct amount in an envelope with the details listed above and stating which dates you wish to order for.
---
Fundraising Ice Blocks
ICE BLOCKS
Ice blocks will once again be sold in Term 4 as part of our fundraising for Year 6 Camp.
The first day for ice blocks will be Friday, 18th October and the last day, Friday, 22 November.
How to order:
Please place the correct cash ($2 per ice block) in an envelope with your child's full name, class number and number of ice blocks required and post in the slot in the office before 3pm on the Wednesday.
Never have the correct change in your wallet? How about ordering for a block of weeks.  Simply place the correct amount in an envelope with the details listed above and stating which dates you wish to order for.

Ice block orders can be included with sausage orders.
 
There will be NO Charlie Juices for sale in Term 4!
---
Monday Inter-School Tennis Competition
Registrations are currently open for the Term 4 Primary and Intermediate Tennis Competition!

There are 4 grades available in the competition:
- YR 4-6 Beginner grade (No previous experience necessary)
- YR 4-6 Advanced (Players can rally and score)
- YR 7-8 Grade
- Yellow Ball Advanced (Competitive grade for experienced players)

YR 4-6 grades will be played from 4pm-4:50pm
YR 7-8 and Yellow ball grade played from 5pm-5:50pm
For all grades, schools can enter as many (or as few) players in each grade as they would like. Cost is $25 per player or for YR7-8 grade cost is $50 per team

Registrations close at 5pm on Friday 25th October.
---
2020 Weetbix Tryathlon
2020 Weetbix Tryathlon
Registrations are now open for the 2020 Weetbix Tryathlon on Sunday 1st March at Memorial Park Mosgiel.
Anderson's Bay School has set up a "school group" in which you can enter under.  This allows for a number of advantages. 
How to do this.
When you are on the "Registration Type" page, select Register an Individual or Team Participant
A drop box will appear.   Select "Yes" – Join my school group
Select continue
Type in Anderson's Bay School in the Search box
Details will appear for Anderson's Bay School.  Select "Join"
You will then follow the registration process
Below is the link to direct you to the Dunedin event.
https://tryathlon.co.nz/locations/dunedin/?utm_source=edm&utm_medium=email&utm_campaign=nzdunedin-button&utm_content=CTE-12
---
Community Notices
Dunedin Derby Day is a fun, free, family oriented event being run by a small student group from the University of Otago, who will be hosting a small event at this year's Vogel Street Party in Dunedin on October 12th as part of an Event Management paper. 
Their event, much like the Vogel Street Party itself, will be free to participate in and fun for all ages. They will be hosting a small remote controlled car derby throughout the Vogel Street Party event from 2pm until 8pm. Participants will be able to control small remote controlled cars, moving them around the track that the team have constructed. To fit the 2019 party theme of "Dunedin Icons", the track will feature various Dunedin icons throughout the track such as the Dunedin Railway Station, Otago University clock tower, and Baldwin Street. Dunedin Derby Day will be a unique event that many children from Dunedin will not have experienced before. The event will also be fun for the parents and people of all ages! The group will also be taking donations for their chosen charity, the Mental Health Foundation New Zealand which is a charity that works towards creating a society free from discrimination, where all people enjoy positive mental health and wellbeing. 
The team hope to see you there!
---
---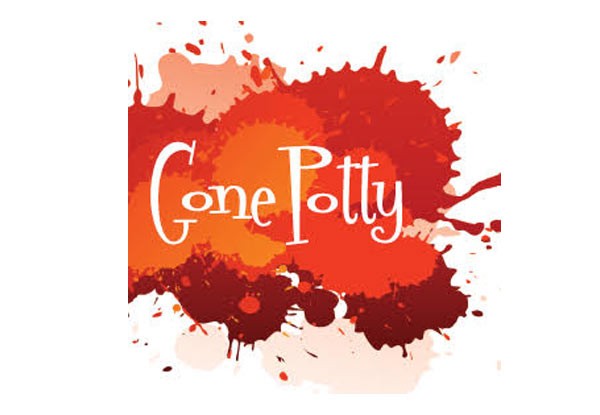 Come and create these school holidays at Gone Potty.  Bring 3 friends and you get to paint for free to the value of $15.00.   
---
Great opportunity to learn new skills and help support the SPCA with School Holiday   Workshops for Children
Knit World will be teaching school age children to knit Mice or to make Pom Poms during the October School Holidays.
Children can make these for their own pets or donate the mice and Pom Poms to the SPCA
The Benefits of Children Learning to knit:
        

 

Knitting gives children self-confidence and a sense of accomplishment. It's an excellent self-esteem booster.
        

 

Learning to knit is an educational activity that helps improve special recognition, math skills, design skills, and physical dexterity.
        

 

Knitting is a calming activity that helps reduce stress. Working on a knitting project is a great way to unwind after a long day.
        

 

If you're worried about your child watching too much television or being on the computer too much, knitting is a constructive alternative activity.
        

 

Learning to knit is a skill that your child will have for life.
        

 

 
Pom Pom making - A great kids craft to inspire creativity & self expression and develop gross motor skills.
Date & Time: 
Lesson to Knit Mice–
Tuesday 1st  October  – 1.00pm – 2.00pm
Lesson to Make a Pom Pom–
Wednesday 2nd  October  – 1.00pm – 2.00pm
Place:                        Knit World, 68 Princes Street, Dunedin
          Tel: 477 0400
Pom Pom Cost:         $20.00 includes yarn, pom pom maker, lesson, and instructions to make a pom pom
Mice Cost:               $20.00 includes yarn, knitting needles, wool filling, sewing up needle,
                                lesson, and instructions to make mice
Due to the limited size of the classes it is essential to book.  Tel: 477 0400
---
---
---
---
---
---
---
SWIM FX Swim School is excited to announce that they will be back teaching the life skill of swimming at your school pool on WEDNESDAYS in Term4.
Check out our Facebook page 'SWIM FX Swim School' for more information & Recommendations/Feedback Reviews.
Contact Sue via SWIM FX Facebook page message, 477-1730 or swimfx@gmail.com
---