School Newsletter
28 September 2018
---
Welcome New Children
We would like to welcome Leah and Emily to Anderson's Bay School.  
It is wonderful to have you joining us. 
 
---
2019 Term Dates
 Every year our teaching team undertake two professional development, teacher only days immediately before the start of the school year.  Along with a number of other schools we organise a speaker of significance to support our professional learning.  For 2019 we intend to do the same, however the speaker is limited to being able to attend on Thursday 31 January.  The logical start date following this speaker will Monday 4th February.  This date, however is taking the start of our school year later than we had hoped and we want to take advantage of the learning time this provides for our children.  Therefore, Anderson's Bay School will be doing something a little different next year. 
Our start date for the 2019 school year will be Monday, 28th January, For the first time in many, many years we will take a teacher only day during term time on the Thursday 31st January, meaning school will be closed for that day.  This is not our normal practice, as we genuinely do not want to inconvenience our families and normally will hold such days during term breaks, however, the calibre of the combined schools professional development opportunity is very important for our staff.  
We will continue to share this information, as we want our families to be completely well informed of this day, allowing you to make arrangements for your children.  We have also arranged for Magic After School care to be running a "holiday style" programme on Thursday 31st January to assist our families with this day.  This opportunity will be available for any of our Anderson's Bay School children.
The Term Dates for 2019 are as follows:
Term One
28th January to 12 April 2019
Term Two
29 April to 5 July 2019
Term Three
22 July to 27 September 2019
Term Four
14 October to 13 December 2019
---
Planning for 2019
As many of you will be aware we begin to consider our next year class structures at this time of the year.  As you will appreciate this can be a very lengthy process as we consider many aspects that influence classroom placement for your child.  I would like to assure you all that a tremendous amount of consideration and thought goes into constructing classrooms that best meet the needs of our children and school.  Unfortunately we are not able to meet parental requests for classroom placements based on aspects such as friendships or teacher preference, but need to make holistic decisions.  However, if you feel that there are some extenuating circumstances that you would like us to be aware of when forming classes, please put this in writing and email classes@andybay.ac.nz before Friday 26 October.  Please do note that these will be taken into consideration but will only be one element of the decision making process.
---
Otago Art Society Youth Awards
The Otago Art Society Youth Awards were held on Friday, 21 September 2018.  
Many of our pupils entered their artwork into the Exhibition.
Congratulations to Hannah Bloxham who was awarded 3rd place and Rama Balasmeh who was awarded 2nd place.
There is some really great work on display. The Exhibition is on until the end of the first week of the holidays, in the first floor of the railway station.
Here are some photos of the school entries in the art awards:
---
On Thursday the 20th of September the Totara Team students, teachers and
parent helpers travelled to Outram to visit a dairy farm.  They had an
exciting and informative time, and were able to see the source of many
foods that were studied in the 'Food for Thought' programme as well as
'Cheese Making' activities, and 'Eating for Health'. 
It was especially good to see how technology is used in the milk process: they learned that
each cow had a microchip in her ear and the milking shed computers record
how much milk she produced for each milk and for each the day, as well as
what pasture she has been eating from, and this is added to her other
statistics such as her age and number of calves, vaccinations and her
weight. 
 Most people said their favourite part was patting the new born calves.
---
Friday Sausage Sizzles
Friday Sausages are coming back in Term 4!
PLEASE NOTE:
Sausages will only be available during Term 4 on the following days:
Friday, 19 October
Friday, 26 October
Friday, 2 November
Friday, 9 November
Friday, 16 November
How to order:
Please place the correct cash ($2 per sausage) in an envelope with your child's full name, class number and number of sausages required and post in the slot in the office before 3pm on the Wednesday.
Never have the correct change in your wallet? How about ordering for a block of weeks.  Simply place the correct amount in an envelope with the details listed above and stating which dates you wish to order for.
---
Fundraising Ice Blocks
ICE BLOCKS
Ice blocks will once again be sold in Term 4 as part of our fundraising for Year 6 Camp.
The first day for ice blocks will be Friday, 19th October and the last day, Friday, 16 November.
An order form will be sent home with children this Friday.
---
School Traffic

As you will be aware, there are ongoing concerns for the safety of all, as children are dropped off and picked up by their parents in cars, near the school gates on Jeffery Street, Highcliff Road and the Memorial Gates by the 'Teachers Only' parking area.  Of particular concern are those who park on yellow lines and endanger themselves and others. Number plates will be relayed to the DCC traffic department and illegal parkers can expect communication from them. The safety of all children is paramount.
This week has seen new signage appear around the main driveway to the school and along Jeffery Street .  
---
Dogs at School

Anderson's Bay School has a "No Dogs" rule which complies with health and safety regulations.  The "No Dogs" policy is clearly stated on the various school gates and bringing dogs onto the school grounds is breaching the rule. While we sympathise with those who would like to bring their dogs to school; it is not permitted.  
---
For Sale
---
First Aid Kits - Last Chance to Purchase
IDEAL CHRISTMAS PRESENTS - ORDER NOW!!!! 
This is the last chance to order First Aid Kits for 2018 ($40.00 each)
 
A sample can be viewed at the school office.
Quality First Aid Kits Available
As a fundraising activity for the Year 5 and 6 Outdoor Education programme in term 4, we are offering parents the opportunity to purchase good quality First Aid Kits.
They are ideal for homes, cars, caravans, and make valuable gifts.
Each kit comes in a heavy duty first aid bag with internal pockets. The four transparent compartments fold out so you can easily see all of the contents at glance.
The kit contains: free Digital Thermometer, 1 x Instant Ice Pack, 2 x Emergency Blankets, 1 x CPR Resuscitation mask with valve, 1 x Eye Pad, 2 x Burns Dressings, 2 x Conforming Bandage Rolls, 20 x Band Aid strips, 2 x Triangular Bandages 90cm x 90cm x 127cm, Long adhesive strip 6cm x 20cm, Adhesive Multi-pore Tape Roll 13mm x 5m, 3 x Butterfly Adhesive Plasters 7.4cm x 4.5cm, 2 x Knuckle Adhesive Plasters 7.5cm x 3.7cm, 4 x Semi-permeable Dressings 6cm x 7cm, 3 x Adhesive Island Dressings 6cm x 7cm, 2 x Adhesive Island Dressings 6cm x 10cm, Combined/Abdominal absorbent pad 23cm x 12.5cm, Scissors, Tweezers (metal), 4 pairs large PVC safety gloves, 10 x safety pins, 4 x Soap wipes 20cm x 19cm, 4 x Saline, Cleansing Wipes 20cm x 19cm and a First Aid Guide.
Each kit costs $40, which is below retail price and excellent value.  
Yes please; I would like to order ___ First Aid Kits.  
Name__________________________ Email: _____________________________
Phone __________________________
Child's name_______________________  Room number ___________________
Payment method: cash / eftpos / internet banking
Bank Account Number: 03 0905 0904389 00 - please use "1st Aid" as a reference
---
School Fundraiser

+++   F U N D R A I S E R   +++
Want to go on a Cruise or Tour?
Need Flights or Travel Insurance?
Do you need transfers or accommodation somewhere?
If so, $10 will be donated to Andersons Bay School 2018 year 6 camp from every new booking made with Megan Hood at Flight Centre Mosgiel!
Flight Centre Mosgiel
138 Gordon Road
Phone: (03) 489 2043  or  0800 489 204
megan.hood.nz@flightcentre.co.nz
Terms and conditions:  Must book with Megan Hood and mention Anderson's Bay School 2018 year 6 camp at the time of booking.  Valid for all new bookings.
Open to all friends and family of Anderson's Bay School.
Bookings can be made in store, via email as well as on the phone. You do not need to be located in Otago to help the school with this fundraiser. 
---
PTA News

SUNDAY 4th November - 11am - 1pm
Always a favourite event for the kids, the PTA have set the date for the Kids Market!
A great way to de-stash and make some money before Christmas, the kids can dig out any toys, bikes and ride-ons, games, books, clothing they want to sell on their own stall - as long as they are in a good saleable condition.
 The Kids Market is for the children to sell toys, games, clothing etc. with the support and help of their parents.
 A notice about stall bookings has been sent home with your child.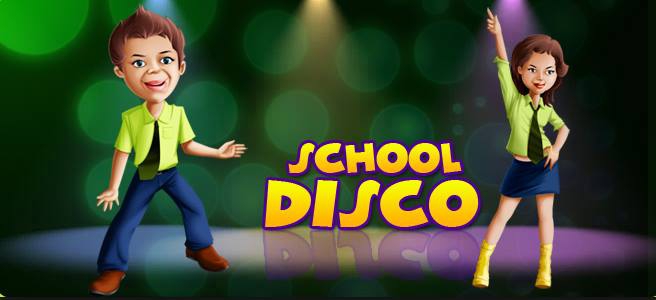 Friday, 9 November 2018.  A notice will be sent home closer to the date.
The PTA has a Facebook page called "Andersons Bay Community".  This page is for advertising school events and fundraising events.  Families are also able to sell and purchase school uniforms and school sports uniforms.
Posts on this page are monitored.
Anderson's Bay School PTA are again co-ordinating Entertainment Books for our school.  This is a fantastic opportunity for us to provide these books to our community and also to support the fundraising ventures of our PTA.  We look forward to your support of our school in this fundraiser.
The PTA have an important role in the function and resourcing of the school. They have worked tirelessly to support many initiatives within the school, such as the environmental garden, playscape development, Discovery Friday, games in classrooms, technology purchases and the School Fair - among others.
They would like to extend an invitation to all parents to join their meetings and the organisation. They assure all prospective members not to be put off by the thought of highly demanding tasks: parents contribute only as their time and means permit and new parents are supported by current PTA members to help with events.
---
Community Notices
---
Stop texting – let's go fishing
Otago Fish & Game Council is running two
 

FREE

 

Take-a-kid-fishing days at the Southern Reservoir (located off Reservoir Road) on Sat 22nd

 

and Sat 29th

 

September 2018.
Registrations are limited to 130 kids per session.
 Spare fishing rods will be available along with experts to help kids get started. Parents or care givers must be present to supervise children.
---
---
---
---
Mr Science and friends put on a WOW Show! Fun and Educational!
October 5, 2018, 11am

, Kings and Queens PAC
Sensational science demonstrations on stage, audience participation, fun for all ages.
 Join us on a magical journey exploring the excitement of FLYING, FLOATING, GLIDING, and SHOOTING!
 Mr Science (Sterling Cathman) is a specialist primary science teacher and has been working with kids and teachers for the past 10 years in schools around NZ.
Tickets
https://www.eventfinda.co.nz/2018/mr-science-magical-science-tour/dunedin
--
Thank you,
Sterling
Here is a snippet of the show-
The Show https://youtu.be/YkCLVeTnNnY
---
---
---
---
---
Don't forget to enrol in the Spring

 

Playball

 

Holiday 

Progra

mme

. We will be operating from 

Bayfield

 

High School during the upcoming holidays 

8am - 6 pm

 Daily. With specialised sports clinics delivered to children via our highly trained coaches, everyone is guaranteed to have lots of fun. In addition to this, we have Trip Days to Inflatable World, Laser Force, Bowling & Am I Fit. For the full schedule and more information head to http://playballdunedin.com/ or email: coachliam@playball.co.nz. Be QUICK as spaces are filling fast. WINZ Subsidies available.
---
---
---
---
---
MAKE A MOVIE AT TOITU!
With the Otago Settlers Association, Friends of Toitū Movie Competition.
Who:  Open to students aged 6-12 and 13-17.      
When: These school holidays (28 Sept – 14 Oct)
What: Bring along your device to make a movie at Toitū OSM and be in to win $200, plus one year's membership to our Association!

FREE TO ENTER!
Full terms and conditions available from Toitū OSM and our website otagosettlers.org.nz 28 September until 14 October
---
The Gas Works and the Steampunks are having a Family Fun Day on the
14th October
at the Gasworks from
11am to 3pm.
We will be making goggles, fob watches and crest badges.
The  Mosgiel Lions Club will be there for the sausage sizzle and we should have Amadeo- the science guy. 
Halloween will be celebrated at the Gasworks on
Saturday 27th October
from
5pm to 7.30pm.
The Engine Room will become a Creepy Greenhouse. 
The Anderson Room
 will become a Fright Show! The Fitting Room will have 

Creepy Games and the Frightful Feast!

 
  Come along for a frightening time.
Entrance fees will be minimal and all proceeds will go to the Gas Works.
---
---
---
---
---
---
---
---
Kiwi schools and parents loved our first digital version of Tots to Teens, so we're excited to send you the link to our next issue!
Your school's link to the new digital magazine is available here issue1809s.totstoteens.co.nz 
In case you don't know us, Tots to Teens magazine is a free community parenting resource for Kiwi families. We focus on positive, well-researched parenting advice to support children's reading, learning, behaviour, nutrition, health, well-being, and resilience. We have distributed 550,000 free magazines nationwide each year to families through schools, preschools, libraries, and Plunket for over 16 years.
To help support more New Zealand families, we are now producing Tots to Teens as a free digital magazine, using new technology that ensures an easy-to-read experience for parents, particularly for those parents who read emails using their phone. We want to make it easier for parents to read our helpful articles, and we're doing this by making it simple to share the Tots to Teens digital magazine in your school newsletters and emails to parents.
If this is your first time receiving the digital link, I'm contacting your school to ask you to take part in our schools programme to receive the latest issue of Tots to Teens as a digital magazine, which you can share with your school community. Parents can access the latest issue of Tots to Teens for free through this link. It's easy to open and there are no big files to download, and it's secure – parents can only access their digital copy of Tots to Teens magazine through this link via their local school.
Great stories in the latest issue of Tots to Teens Magazine
In this issue, we look at why "It's okay to play", as the brain's right hemisphere develops by the age of four, and it takes about another three years for the left to catch up. We also have a parents' guide on "How to check your child's reading comprehension", and we ask, are we suffering from "Digital defeat" – where social media and technology are killing our kids' ability to read? "10 ways to become a remarkable parent" and "50 easy techniques to help kids calm down" will give you some great ideas. Make sure you're in to "Win!" great prizes, and don't forget to enjoy our "Family fun" page, too!
We now have a fantastic new smartphone- and computer-friendly digital version of Tots to Teens for parents to view!
---
---
---
---
---