School Newsletter
3 February 2020
---
Coronavirus
CORONAVIRUS
Our school is closely monitoring information being provided by Health, in regard to the Coronavirus.
There are no confirmed cases of 2019-nCoV in New Zealand to date but the likelihood of importing a case is high. The risk of an ongoing outbreak in New Zealand remains low, but the Ministry of Health is monitoring the situation closely. If any public health measures are needed for this virus, we will be advised and in turn pass that information on to our community.
Should the situation change, as we do with other infectious diseases such as measles, mumps and influenza, we will follow our pandemic plan for managing the illness
For those of you concerned about possible infection, the Ministry of Health has provided practical information on their website which we encourage you to read - Novel coronavirus (2019-nCoV) guidance – Ministry of Health website
Included in there is some advice (for travellers) to help reduce the general risk of infection:
o   avoiding very close contact with people showing symptoms
o   frequently washing hands
o   avoiding close contact with sick live farm animals or wild animals
o   practicing cough etiquette (maintain distance, cover coughs and sneezes with disposable tissues or clothing, and wash hands).
The Ministry of Health will continue to update that content, as further information becomes available
---
School Uniform
All children must be wearing the correct Anderson's Bay School uniform (old or new version) from the first day of school.  All uniform queries are to be made to NZ Uniforms who are now our uniform supplier.  NZ Uniforms, 342 Moray Place, Dunedin 9016, 03-929 1213.
Sunhats are compulsory in Terms 1 and 2. These are purchased from NZ Uniforms at a cost of $14.00.  There will be NO sales of sunhats at the school office as in previous years.
---
Term Dates 2020
Term One
Monday, 3 February to Thursday, 9 April 2020
Term Two
Tuesday, 28 April to Friday, 3 July 2020
( Please note Term 2 starts on a Tuesday as Monday is observed as Anzac Day)
Term Three
Monday, 20 July to Friday, 25 September 2020
Term Four
Monday, 12 October to Wednesday, 16 December 2020
---
Teacher Only Days - 2020
There will be three (3) Teacher Only Days in 2020:
Friday, 6 March 2020
Friday, 23 October 2020
Tuesday, 27 October 2020
Magic Kids Club will be running a programme on all three days out of our school hall. 
Please contact Magic directly to book a place - (03) 453 3266 or admin@magickidsclub.co.nz
---
2020 Assembly Dates - Term 1
2020 TERM 1 SCHOOL ASSEMBLIES
Week

Date

Classes

Running Assembly

↓

 

1 

7th Feb

No Assembly

2

14th Feb

R6/R12

 

 

3

21st Feb

No Assembly (School Picnic Postponement Day)

4

28th Feb

R5/R11

 

5

6th March

No Assembly  (Teacher Only Day)

6 

13th March

R7/R8

 

7

20th March

R2/R10

 

8

27th March

R3

 

10

10th April

No Assembly – End of Term
---
School Picnic
Our school is holding a Picnic Day at the Woodhaugh Gardens on Thursday, 20 February 2020.  Children will travel by bus to/from the gardens - leaving school at 10:30am and returning at 1:30pm.  The postponement day will be Friday, 21 February 2020.
We will need to have a ratio of parents to support us at the Gardens, if any parents are willing to help out they will need to provide their own transport to/from the gardens.  Please give your name to Jenny at the school office, or email admin@andybay.ac.nz
---
Road Patrol 2020
Road Patrol 2020
WE NEED YOU!
We are recruiting road patrol parent supervisors for 2020.
Please consider supervising road patrol.  
We need parent-supervisors for the following road patrol times.  Without parent input, Road Patrol in 2020 will not be feasible.  
The following times are available - please consider volunteering.
Morning patrol 8.30 to 8.55am - parent supervisor vacancies
Highcliff Road afternoon 2.50 to 3.10 pm  parent supervisor vacancies
Jeffery Street afternoon 2.50 to 3.10pm  parent supervisor vacancies
Monday

Wednesday

Thursday
Please email Mrs Thomas at glendat@andybay.ac.nz  to register your availability.  Also say what patrol you would prefer and what day/s (e.g. morning or afternoon).  
---
2020 Sports Registration - Term One
Term One Sports 2020
To register your child in a team sport for Anderson's Bay School for Term One 2020, please click on the link below, which will lead you to the registration form.
 
Please note that registration closes on Sunday 9th February
 
A Term One Sport booklet will be emailed out to all parents providing information regarding teams, cost, coaches and other key information for each sport.
 
https://docs.google.com/forms/d/e/1FAIpQLSdBkGBPHMMeF32c_Dq1TWY5_t2Jr2pMBJA62Tx2eizYEP-6GA/viewform
 
---
Weetbix Tryathlon
2020 Weetbix Tryathlon
Registrations are now open for the 2020 Weetbix Tryathlon on Sunday 1st March at Memorial Park Mosgiel.
Anderson's Bay School has set up a "school group" in which you can enter under.  This allows for a number of advantages. 
How to do this.
When you are on the "Registration Type" page, select Register an Individual or Team Participant
A drop box will appear.   Select "Yes" – Join my school group
Select continue
Type in Anderson's Bay School in the Search box
Details will appear for Anderson's Bay School.  Select "Join"
You will then follow the registration process
Below is the link to direct you to the Dunedin event.
https://tryathlon.co.nz/locations/dunedin/?utm_source=edm&utm_medium=email&utm_campaign=nzdunedin-button&utm_content=CTE-12
 
---
Drum Lessons
---
French Lessons
Fun French Beginners' Classes Years 2-6: We are once again offering our 8 session French taster course this term, conveniently based at school, at a time to suit those interested. The major emphasis is on communicating orally through the interactive use of fun games, song, role-play and 'real life' activities. For more information, please email admin@Lpa.co.nz or contact us on 022 358 2211.
C'est si bon!
---
Sausage Sizzle/Ice Blocks
Sausages ($2) and Iceblocks ($2) will be for sale on the following Fridays during Term One:
Friday, 14 February
Friday, 28 February
Friday, 13 March
Friday, 20 March
Friday, 27 March
Friday, 3 April
(6 weeks in total)
Proceeds from sales will go towards the Performing Arts (Jump Jam, Aerobics etc).
You can order a block of weeks or the whole six weeks? Simply place the correct amount in an envelope with your child's name, room number and what they are ordering and posted in the mail box located in the school office.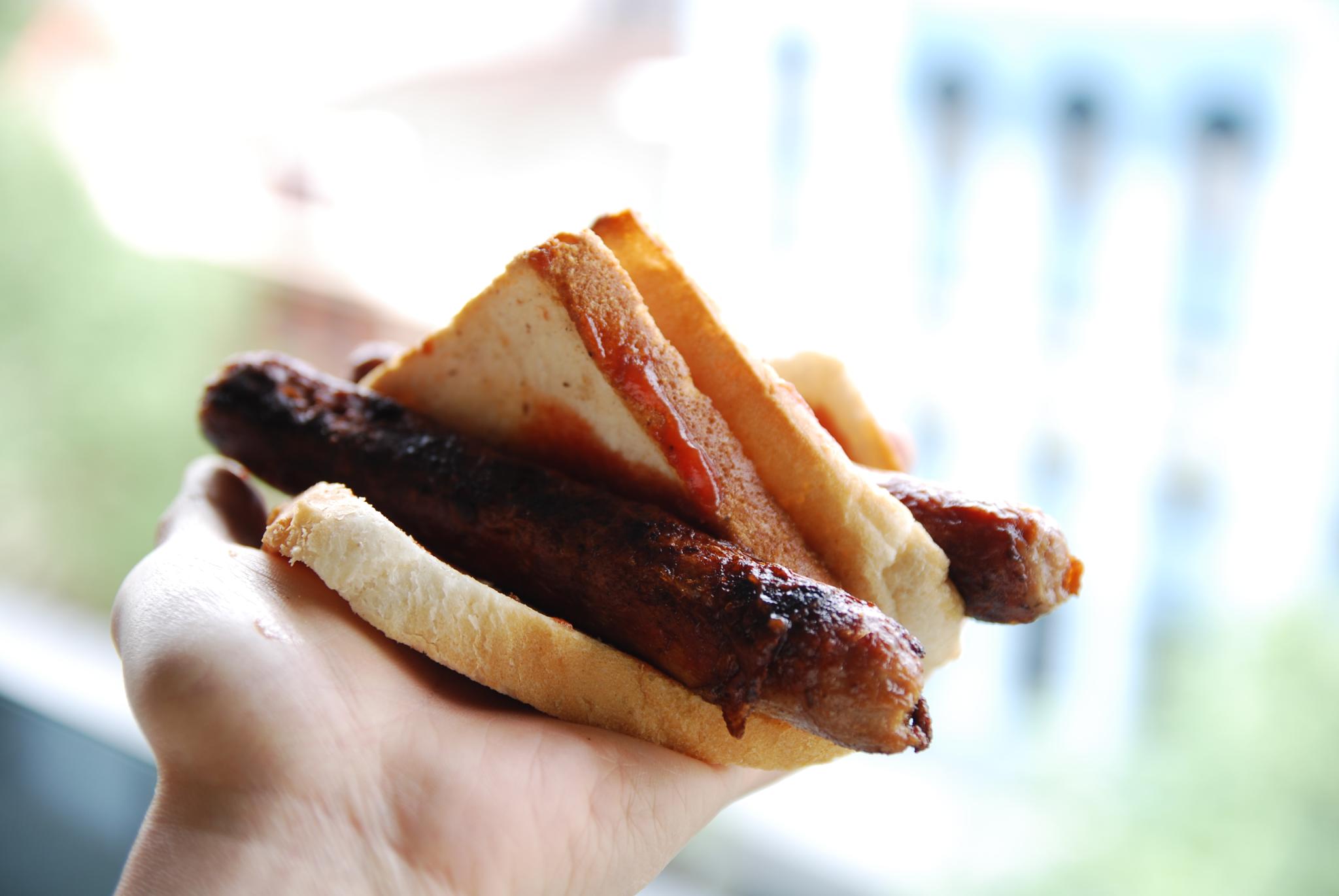 ---
Skool Loop
---
---
Community Notices

Stride, Ride & Slide
-
Sunday
16 February 2020
Stride, Ride & Slide is a multisport event for children aged 2-6 years old, which gives pre-schoolers the opportunity to participate in their very own multisport event.
Children run, ride, and waterslide to complete the short multi-stage course as their first introduction to triathlon.
 Children will have a blast running past the crowd, riding their bikes around the bends, and splashing onto the Slip and Slide, past the fire truck, to the finish line!
You can register your child/children online before 12.00pm Saturday 15 February or alternatively you are more than welcome to register on the day.  On the day registrations will open from 9.00am.  Those who have pre-registered go in the draw to win a spot prize!
Click here to visit the Sport Otago website and register your mini triathlete for their 'big kid' event!
( http://www.sportotago.co.nz/events-1/stride-ride-slide)
| | |
| --- | --- |
| Venue: | University Oval Rugby Field 2, Logan Park (across from the Caledonian Ground) |
| Cost: | $5.00 per child (pre-registration) $8.00 (on the day) |
 The approximate start times for each age group are listed below; please arrive 30 minutes before your child's/children's age group start time.  (Please note, these times may vary depending on the numbers that register.)
| | |
| --- | --- |
| Age Group | Time |
| 2 year olds | 10.00am |
| 3 year olds | 10.20am |
| 4 year olds | 10.40am |
| 5 year olds | 11.00am |
| 6year olds | 11.20am |
---
Dunedin Summer Shakespeare presents Romeo + Juliet 
31 January to 16 February 2020, Fridays @6pm, Saturdays @4pm, Sundays @2pm (no shows Mon-Thur)
This is a free event in Woodhaugh Gardens - bring a rug, a picnic and enjoy a timeless tale of loyalty, revenge, family rivalry, passionate love and tragic loss. Featuring both local and national talent, Romeo + Juliet will have you laughing, crying and on the edge of your…picnic blanket. Proudly supported by DCC, Otago Community Trust and Logan Park High School.
---
---
Dunedin Technical Football Club, the home of Football out South is open for registrations for the 2020 season.
Whether your budding footballer is aiming to be to be the next All White, or just wants to have a kick around with their friends, Dunedin Technical can accommodate.
We offer a fun friendly club environment where we focus on developing their football capabilities, at whatever level they desire, with places for under 5's to Youth, and a dedicated girls only program, we can accommodate all grades and players of all capabilities.
Celebrating 100 years of football this year, Tech is looking to build on the massive success of last season, and invite you to be part of it.
Registration information can be found on our Facebook page, "Dunedin Technical AFC Junior Football", or for any questions please contact DunTechJuniors@gmail.com and we will be pleased the help.
---
WANT TO SING??
NOW IS THE TIME
RECEIVE TUITION IN SOLO SINGING AND PERFORMANCE WITH A TEACHER WHO IS EXPERIENCED IN STAGE PERFORMANCE
If you have always wanted to sing
If you belong to a choir but would like to sing as a soloist
If you would like to sing in a show but don't know how to audition
OR IF YOU JUST WANT TO ENJOY YOURSELF
 Participation in local competitions
Trinity College Exams
Singing for Pleasure
Coaching in Dramatic Performance with a view to performing on Stage
My husband and I have been involved in local theatre for many years both as directors and actors.
Children and Adults Considered
Reasonable Rates
Phone:   Elizabeth Nisbet
             03 4553875
             0297712838
Please leave a message.
---
---