School Newsletter
5 February 2019
---
Welcome New Children
We would like to welcome the following children to Anderson's Bay School.  It is wonderful to have you joining us.
Back Row: Elsie, Ben, Eli, Arthur, Lauchlan, Laura
Front Row: Elijah, Mason, Jethro, Cruz, Kade
(Absent: Isaac, Seb and Freja)
---
2019 Term Dates
The Term Dates for 2019 are as follows:
Term One
28th January to 12 April 2019
Term Two
29 April to 5 July 2019
Term Three
22 July to 27 September 2019
Term Four
14 October to 13 December 2019
---
Principal's Contact Details
If you wish to contact Hamish McDonald - his new email address is:
principal@andybay.ac.nz
Please use this address for any future communication.
---
New Bank Account Details
As from the 1st January 2019 Anderson's Bay School has a new bank account.  The account number is:
ASB 12-3150-0048281-00
Please ensure all payments are made to this account.
---
School Picnic
This year the school is holding a Picnic Day at the Woodhaugh Gardens on Thursday, 14 February 2019.  Children will travel by bus to/from the gardens - leaving school at 10:30am and returning at 1:30pm.
If any parents are willing to help out they will need to provide their own transport to/from the gardens.  Please give your name to Jenny at the school office, or email admin@andybay.ac.nz
---
Flipping Playtime
'Flipping' Playtime  
Current research is indicating that learning is improved when children play first and eat second. We would like to trial this during morning tea playtimes next week and if outcomes are positive; the change would be adopted. To tide children over to a later playlunch; the children are able to have a small veggie or fruit 'brain-snack' (half an apple, small carrot, celery stick etc) at about 9.30, and we ask that something suitable be included in their lunch box.  At 10.30 children will go straight out to play and enjoy a good run-around. At 10.50 they will come in for morning-tea which allows time to eat and settle for the next learning period. We are interested to see if the change will improve learning.  Parents will be informed of the results.
---
Creating Tutors Programme
Reading Tutors Programme

We need volunteers who could give a regular one hour a week to helping young readers. 
If this sounds like you please e-mail Agnes Oliver at agneso@andybay.ac.nz  
---
Chinese New Year
Happy Chinese New Year
To all our school families and wider community!
2019 is the "Year of the Pig".
Pigs have a beautiful personality and are blessed with good fortune in life.
---
Early Birds
Early Birds is up and running for 2019.  Mr Hinds and Mrs Ross will be in the Te Paihere/MLE from 8am to 8:30am Monday to Friday.  Each session costs $4.00 per child.  Children must not be dropped off to Early Birds before 8am.
Can you please ensure that NO cash is brought along by children to Early Birds.  Payments must be made either:
Internet Banking - Account No. 12-3150-0048281-00
Eftpos - at the school office
Cash put into an envelope with child/ren's name and Early Birds written on it and posted in the box in the school office.
---
School Pool
The school pool will be open every Saturday (excluding 16 February 2019) from 1pm to 3pm.  Entry is by way of a gold coin donation.  All children must be accompanied by an adult.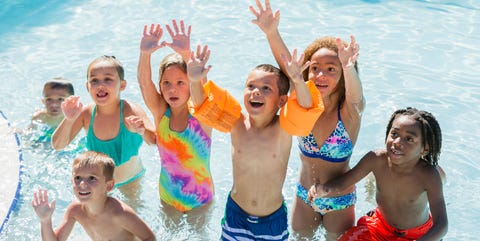 ---
PTA
 
The PTA have an important role in the function and resourcing of the school. They have worked tirelessly to support many initiatives within the school, such as the environmental garden, playscape development, Discovery Friday, games in classrooms, technology purchases and the School Fair - among others.

They would like to extend an invitation to all parents to join their meetings and the organisation. They assure all prospective members not to be put off by the thought of highly demanding tasks: parents contribute only as their time and means permit and new parents are supported by current PTA members to help with events.

If you are interested in becoming a member please contact the school office or email admin@andybay.ac.nz
---
Community Notices
---
SATURDAY  MORNING   MUSIC  CLASSES    For   Primary   School   Children  (www.smmcotago.com)
A wide variety of instruments to choose from.
Instruments available for affordable hire.
Small group lessons.
Orchestras and ensemble groups for 2nd year players to advanced level.
A variety class especially designed for young children: "Let's Make Music".
CENTRES:
George Street Normal School (Saturday morning).
Bathgate Park School (Saturday morning).
Elmgrove School  (Wednesday after school)
Mornington School (Tuesday after school. "Let's Make Music")
Tainui School (Thursday after school. "Let's Make Music" and Guitar)
 ENROLMENT  DAY  FOR 2019 -------Saturday 9th February at George Street Normal School main block, 9:30-11:30am; or Bathgate Park School Foyer, 9:30-11:00am (Elmgrove School, Mosgiel, is Wednesday 7th Feb, 3:30-4:30pm)
    Late enrolments will be accepted throughout February.
Enquiries: see website: smmcotago.com for contact details.
---
DRUM LESSONS
 Welcome to drum lessons in 2019 with Andrew Harray. I have been playing drums for 16 years, but hitting things since I was two. In that time I have played in various bands, orchestras, and even travelled the country on some tours. I love to pass on my passion and skills to anyone who is eager to learn. Drum lessons happen after school on Tuesdays. Send me an email or give me a ring to find out more.
30 minutes individual lesson: $27
20 minutes for young beginners: $18
Andrew Harray
Phone: 027 271 8525
Email: drumajh@gmail.com
---
---
 Stride, Ride & Slide - Sunday 17 February 2019
Stride, Ride & Slide is a multisport event for children aged 2-6 years old, which gives them the opportunity to participate in their very own multisport event. 
Children run, ride, and waterslide to complete the short multi-stage course as their first introduction to triathlon.
Children will have a blast running past the crowd, riding their bikes around the bends, and splashing onto the Slip and Slide, past the fire truck, to the finish line!
You can register your child/children online before 12.00pm Saturday 16 February or alternatively you are more than welcome to register on the day.  On the day registrations will open from 9.30am. Those who have pre-registered go in the draw to win a major spot prize of a bike. Thanks to the generosity of Avanti!  This is a very special prize draw for those who pre-register online before Saturday noon.
Visit the Sport Otago website and register your mini triathlete for their 'big kid' event!
| | |
| --- | --- |
| Venue: | Logan Park |
| Cost: | $5.00 per child for online pre-registration or $8.00 on the day. |
The approximate start times for each age group are listed below; please arrive 30 minutes before your child's/children's age group start time.
| | |
| --- | --- |
| Age Group | Time |
| 2 year olds | 10.00am |
| 3 year olds | 10.20am |
| 4 year olds | 10.40am |
| 5 year olds | 11.05am |
| 6 year olds | 11.25am |
---
---
---