School Newsletter
8 February 2018
 Download PDF
---
Welcome New Children
We would like to welcome Amelie, Riley, Autumn-Rose, Caitlyn, Annabelle, Isaiah, Declan, Noema, Max, Sierra, Harper, Charlie, Thennesson, Riley, Emma, Samuel and Carson to Anderson's Bay School.  It is wonderful to have you joining us. 
---
2018 Assembly Timetable - Term 1
2018 TERM 1 SCHOOL ASSEMBLIES
Week

Date

Classes

Running Assembly

↓

 

 
 
 
 

1  

2nd Feb

No Assembly

2

9th Feb

R6/R12

 

 
 
 
 

3  

16th Feb

R5/R11

 

 
 
 
 

4  

23rd Feb

 
 

5  

2nd March

R7/R8

 

 
 
 
 

6

9th March

 

7

16

th

March

R3

 

 
 
 
 

8

23

rd

March

No Assembly

9

30

th

March

No Assembly (Good Friday)

10

6th April

R2/R10

 

 
 
 
 

11

13th April

NT/R9

 

 
 
 
 
---
Welcome to Russ Pope
We would like to extend a very warm welcome to Russ Pope, who is our newly appointed caretaker, from the beginning of this year.  It is great to have Russ on our Team and we have very much appreciated the fantastic start he has made!
---
Community Evening
We will be having a Community Evening on Thursday 15th February allowing an opportunity to introduce our Anderson's Bay School teaching and support team, and view the children's classrooms.  This will begin at 5:30 pm with introductions in the hall.  At about 5:45 pm your children will be invited to take you to their classrooms where you can meet and have an informal chat with the classroom teachers.  During the classroom visits there will be a sausage sizzle and we would love to see you there for a less formal chat.  For administrative purposes, please return the indication slip at the bottom of the paper notice that will be coming home tomorrow, Friday 9th February, or email our school office on admin@andybay.ac.nz to allow us an idea of numbers attending the sausage sizzle.  There is no cost for this evening.
---
Term Dates 2018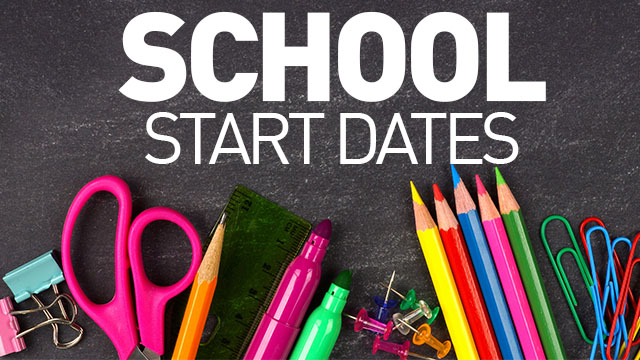 TERM DATES FOR 2018
First Day of School - Tuesday, 30 January 2018
Term 1 = 30 January to 13 April 2018
Term 2 = 30 April to 6 July 2018
Term 3 = 23 July to 28 September 2018
Term 4 = 15 October to 14 December 2018
Otago Anniversary Day
Monday 26th March
Please note the Easter break this year is:
Good Friday - 30 March 2018
Easter Monday - 2 April 2018
Tuesday - 3 April 2018
---
Mathletics
Mathletics:
Mathletics is a very good programme for students of all ages.  It is a world-wide-online numeracy resource which helps students to love learning and achieve greater results through engaging content that matches the school curriculum.  It provides an individualised learning pathway that means students are working at their level.  Mathletics connects your child with others at the same learning level from around the world to enable real-time mathematical 'races'.  It has animated support guides and provides instant marking and feedback.  There is also facility for parents to have their child's results emailed to them.
Anderson's Bay is offering access to Mathletics again this year.  The cost is $33.81 for a year's subscription.  
If you wish to purchase a subscription for Mathletics, please contact the school.  
 
---
Contact Details
Please remember to keep the School Office informed of any changes to your contact details!
To update our school records for 2018 a "Student Profile Sheet" will be sent home with all children on Friday, 9 February 2018. If any of your contact details have changed can you please return the sheet to the school office with amended details clearly shown.  It is extremely important that parents/caregivers can be easily contacted when necessary.
Thank You!
---
Emergency Closure System
Thank you to all of our families for your support last week when we were advised to close the school during the afternoon.  At the time we utilised all the methods of contact that we had available to us for a first port of call to communicate with our families.  Following an event such as this we review processes and their effectiveness and have identified a couple of changes to make this smoother ... should it be necessary again.  One change that we have now implemented and set up is a system for text messaging our families.  Should there be a time when we need to notify our whole, or parts of the school, with urgent notifications, text messaged to primary caregivers.  You will read in this newsletter that a form will be coming home on Friday asking for an update to contact details.  Please double check these are correct, as our ability to contact caregivers is limited to our most up to date information.
---
Road Patrol
Road Patrol Request - CAN YOU HELP PLEASE?
We need parents to supervise the Highcliff Road morning Road Patrol on Tuesdays, and the Jeffery Street afternoon Road Patrol on Fridays.   
We also have some parent supervisors who would like to share their afternoon patrol supervision with another parent, but there are no other parents available for them to do this, as yet.
Can you help please?  All offers gratefully accepted!!
Please email Mrs Thomas at glendat@andybay.ac.nz  or call the school at 4544413 to register your availability.  
Thank you SO MUCH in anticipation.  
Glenda Thomas
---
Reading Tutors
Reading Tutors Needed
If you enjoy assisting children with their reading and you are able to commit to coming into school for just one hour a week, we would love you or someone you know e.g. a grandparent, to consider becoming a reading tutor for children in the Rata Team.
Training is offered for new tutors. 
If you are a current tutor and would like to continue in 2018 please also let me know.
Please e-mail Assistant Principal Agnes Oliver   agneso@andybay.ac.nz 
---
PMP Helpers
PMP Helpers Needed
Our PMP Programme supports the development of physical skills for our Rata children and involves adult assistance.  Otago Polytechnic students have helped in the past but the course requirements no longer involve this aspect.  We require helpers for Monday 1:30 -3:00 and/or Tuesday 1:30 -2:30 afternoons from February 26th.  You may be a current or previous parent of a Rata child, or you may know someone who could be a volunteer from our community. Training will be given to new or returning helpers. A roster may be possible if we receive several offers.
We would love to hear from you,
Please e-mail Assistant Principal Agnes Oliver   agneso@andybay.ac.nz  or PMP co-ordinator Jonathan Hinds jonathanh@andybay.ac.nz
---
Pita Pit - lunch on-line
---
PTA AGM
Anderson's Bay School is very privileged to have an extremely supportive and proactive PTA.  Over the years the PTA have been responsible for providing some many opportunities for the children in our school, which would otherwise have not been possible, without their support and help. 
As a new year begins, we are seeking new members to join our strong PTA team, who meet monthly.  The first PTA meeting of the year will also be the Annual General Meeting, and we would welcome any persons interested in finding a little more out about the PTA or any new members to come along.  This will be held in the staffroom, at school, from 7:00 pm, on Tuesday 20th February.
---
School Fees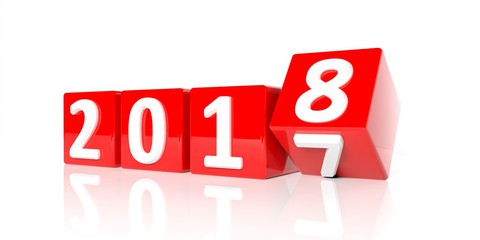 DONATION
$65.00 per child
$100.00 for two or more children
ACTIVITY FEE
Rata Team - $47.00 or 4 instalments of $11.75
Kowhai Team - $62.00 or 4 instalments of $15.50
Totara Team - $72.00 or 4 instalments of $18.00
SWIMMING - TERMS 1 AND 4
$44.00 per term
If you haven't had the chance to arrange for school fee payment, please contact the school office on (03) 454 4413 or admin@andybay.ac.nz 
---
Community Notices
---
---
---
Drum Lessons
It's the start of another year, and a great time to start doing something new. Why not something musical? Why not lay down some beats and start drum lessons? Drum lessons happen after school on Tuesdays. Send me an email or give me a ring to find out more.
30 minutes individual lesson: $27
20 minutes for young beginners: $18
Andrew Harray
Phone: 027 271 8525
Email: drumajh@gmail.com
---
Stride, Ride & Slide - Sunday 18 February 2018
Stride, Ride & Slide is a multisport event for children aged 2-6 years old
,
 which gives pre-schoolers the opportunity to participate in their very own multisport event. 
Children run, ride, and waterslide
to complete the short multi-stage course as their first introduction to triathlon.
Children will have a blast running past the crowd, riding their bikes around the bends

,

 and splashing onto the Slip and Slide, past the fire truck, to the finish line!
You can register your child/children online from 

12.00pm

 

Thursday

, February 1. Alternatively, you are more than welcome to register on the day; registrations will be open from 

9.30am.

  Those who
have pre-registered go into the draw to win a spot prize! 
| | |
| --- | --- |
| Venue: | University Oval Rugby Field 2, Logan Park (across from the Caledonian Ground) |
| Cost: | $3.00 per child or 2 for $5 pre-registration or $5 on day registrations |
Due to increasing costs we have increased  the entry fee. However, we have some fantastic spot prizes as well as race number for the children to wear.
The approximate start times for each age group are listed below; please arrive 30 minutes before your child's/children's age group start time.
| | |
| --- | --- |
| Age Group | Time |
| 2 year olds | 10.00am |
| 3 year olds | 10.30am |
| 4 year olds | 11.00am |
| 5 year olds | 11.30am |
| 6 year olds | 12.00 noon |
Please feel free to pass this information on if you know of any other 'mini triathletes' who may be interested in participating in this fun day out.  Registrations are limited, so zoom in fast!
---
---
 
Fun French Beginners'Classes Years 2-6:  An 8 session taster French course is being offered again at Anderson's Bay School this term, and beyond.  The major emphasis is on communicating orally through the interactive use of fun, games, song, role-play and 'real life'activities.  For more information, please email admin@Lpa.co.nz or contact us on 022 358 2211.  Cést si bon!
---
---
---
---
---
---
SOUTHERN CHILDREN'S CHOIR
Does your child enjoy singing?  Are they aged between 9 and 13 years? Then you might like to check out the Southern Children's Choir! Established in 2007 to fulfil a need in Dunedin for a children's choir that explores a wide variety of music, the choir is led by a professional musical director and brings opportunities for the children to perform to an audience in diverse settings.
The Southern Children's Choir meet each Wednesday of the school term in Marama Hall at the University of Otago from 6:30pm until 8:00pm.
Auditions will be taking place on Wednesday 14th February from 6:30pm to 8:00pm at Marama Hall for any children interested in joining the choir. Children are also welcome to join the choir throughout the year. For more details contact Rebecca at southernchildrenschoir@gmail.com.
---
 
---