School Newsletter
9 November 2017
 Download PDF
---
New Children At Anderson's Bay School
 We would like to welcome George to Anderson's Bay School.  
It is wonderful to have you joining us.
---
Assembly Programme
---
School Stationery 2018
WATCH THIS SPACE!!!!!!!
As from 2018 all stationery at the start of the school year will be ordered on-line.
Information will follow shortly!!!!!
---
School Swimming Pool
The school swimming pool will be open on Saturdays commencing 4 November 2017 from 1pm to 3pm.   Entry by gold coin donation.  All children must be supervised by a parent/caregiver.
---
Fundraising Ice Blocks
---
Multicultural Week
Anderson's Bay School Multicultural Week
Monday 13th - Friday 17th November 2017
In Week 5 of this term, we are holding a multicultural week to celebrate the diverse range of cultures and backgrounds at Anderson's Bay School. During the week the children will be sharing information and learning about different cultures. To conclude the week, we will be having a parade, a multicultural sharing time and shared lunch.
Friday 17th November
The children will be asked to dress in clothes that best represents their culture – it may be traditional clothes, clothes that are the colours of their flag, hat (or something to show where their family originates).
Multicultural Sharing Time
On the Friday, children will also be invited to perform a short cultural item (no more than 2-3 minutes), for the rest of the school, which represents their family culture. It could be a national song or a dance, speaking in their first language or showing a special item of interest, reading a poem etc. If your child would like to perform an item, please complete the slip below and send back to school by next Friday 3rd November.(If you know of an individual or cultural group that may like to share a short item for our children, please also complete the slip below)
Cultural Shared Lunch
On Friday 17th November, each class will have a shared multicultural lunch in their classrooms.
Children will need:
A plate of food to share (from their identified culture/ancestry)

Named Plastic plate/bowl

Named fork/spoon or chopsticks
---
Fundraising Sausage Sizzle
Every Friday during Terms 3 & 4 students are able to purchase a sausage for lunch.  This is a fundraiser for the year 6 camp, which is held early December.  The year 6 students head off to Camp Iona for a week, filled with exciting outdoor and indoor activities.  The sausages are cooked by year 6 parents with the help of 4 year 6 students.  It is a great way to fundraise for the camp as well as offering a tasty lunch for the school students.   To order, students send along $2 in an envelope with their name and classroom number.  Orders must be in by the end of each Wednesday.  The last day for sausages will be Friday, 24 November 2017.  There are no sausages for sale on Friday, 17 November 2017 due to Multicultural Day.  Any pre-paid orders will carry over to the 24th.
---
Anderson's Bay School Carpark
Over time we have noticed some "near miss" situations with vehicles, children and adults entering and leaving the Anderson's Bay School Staff car park and bottom car park adjacent to the recently closed Anderson's Bay School Playcentre. Earlier in the year the Board of Trustees decided to make this carpark a staff parking area only.  Can we please remind you that the car park, or the car park entry, is not a drop off area.
Not only will this ensure improved Health and Safety practices, but it will also free up street-side parking spaces, with staff cars parked off the street.  As a school we are very aware of the limited parking and drop off areas along Jeffery Street.  Below is a diagram of alternative parking options around our school (provided they are free of roadworks).  The Board of Trustees do appreciate the understanding and commitment of our families to create the safest environment possible.
---
Term Dates 2018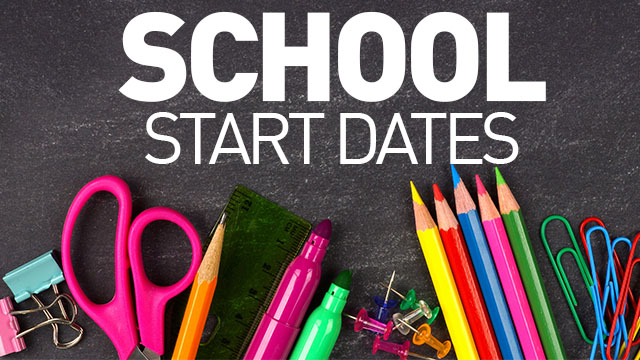 TERM DATES FOR 2018
First Day of School - Tuesday, 30 January 2018
Term 1 = 30 January to 13 April 2018
Term 2 = 30 April to 6 July 2018
Term 3 = 23 July to 28 September 2018
Term 4 = 15 October to 14 December 2018
Please note the Easter break this year is:
Good Friday - 30 March 2018
Easter Monday - 2 April 2018
Tuesday - 3 April 2018
---
2018 Classes and Teachers
CLASSES AND TEACHERS FOR 2018
We have now confirmed our class and teacher structure for 2018.  Confirmation of your child's class will be made via their school report or notice home on Monday 11 December.
Nga Tipu

 

Room 2

 

Rooms 3 & 4

 

Room 5

 

Room 6

 

Room 7

 

Room 8

 

Room 9

 

Room 10

 

Room 11

 

Room 12

Lauren Wallis & Miranda Bloxham

 

Sharon Weir & Jane Wood

 

Tania Pleace & Emily Armstrong

 

Geoff Markby

 

Lizzie Potter

 

Joanne Ward

 

Jackie Tangata

 

Sarah Bayne-OÇonnor

 

Bridget McDowall

 

Paul Gibbons

 

Rhonda Umfreville-Keogh
---
Free Clinic's For Children
---
Community Notices
---
---
Saturday Morning Music Classes Open Morning 
www. smmcotago.com
(Instrumental classes for children 5 years and upwards with funding from the Ministry of education)
 Parents and children wishing to commence classes in 2018 are invited to observe classes in progress on Saturday morning November 18th .
 George St Normal School Centre: Groups will assemble inside the Main Block door and be guided around classes between 9 and 10:30am.
Bathgate Park School Centre: Groups will assemble in the foyer at 9:15 and 10:15am.
(Elmgrove School, Mosgiel Centre will be open on Wednesday 15th November between 3:30 and 4:30.)
 Enrolments for 2018 will be accepted on Saturday 25th November.
George St Normal School between 

9 and 11:30

 (follow the signs),
Bathgate Park School between 

9 and 10:30am

 in the school foyer.
(Elmgrove School in Mosgiel on Wednesday November 22nd between 

3:30 and 4:30

.)
There will be a further opportunity to enrol for 2018 on Sat, Feb 3rd. We invite you to check our website for more information: www. smmcotago.com
 Further enquiries to:
George St Co-ordinator, (03)4772296
Bathgate/Elmgrove Co-ordinator, (03)4771214
---
Ukulele Holiday Fun
Guitar and ukulele mentor Tim Davis
welcomes kids aged 6-11 to three 30 min. sessions
 of uke fun and tuition over 3 days between 22-24 Jan.
 Uke's are provided, cost is only $5 per child per session.
Held at FUEL Cafe Church hall, 78 Main Rd. Fairfield.
  For information and registration contact Tim at
 email: davis.clan@slingshot.co.nz
cell: 0274895957
---
Are you looking for a challenge? It's not too late to join Marrzipan! We are looking for some awesome students to fill some parts in our play, which we will be performing for parents and their peers at the end of term. Come along to a Trial Lesson and see whether you like it! You can sign up for one directly via our website www.marrzipandrama.co.nz (we have contact numbers on there too, should you prefer to talk to a human!)
---